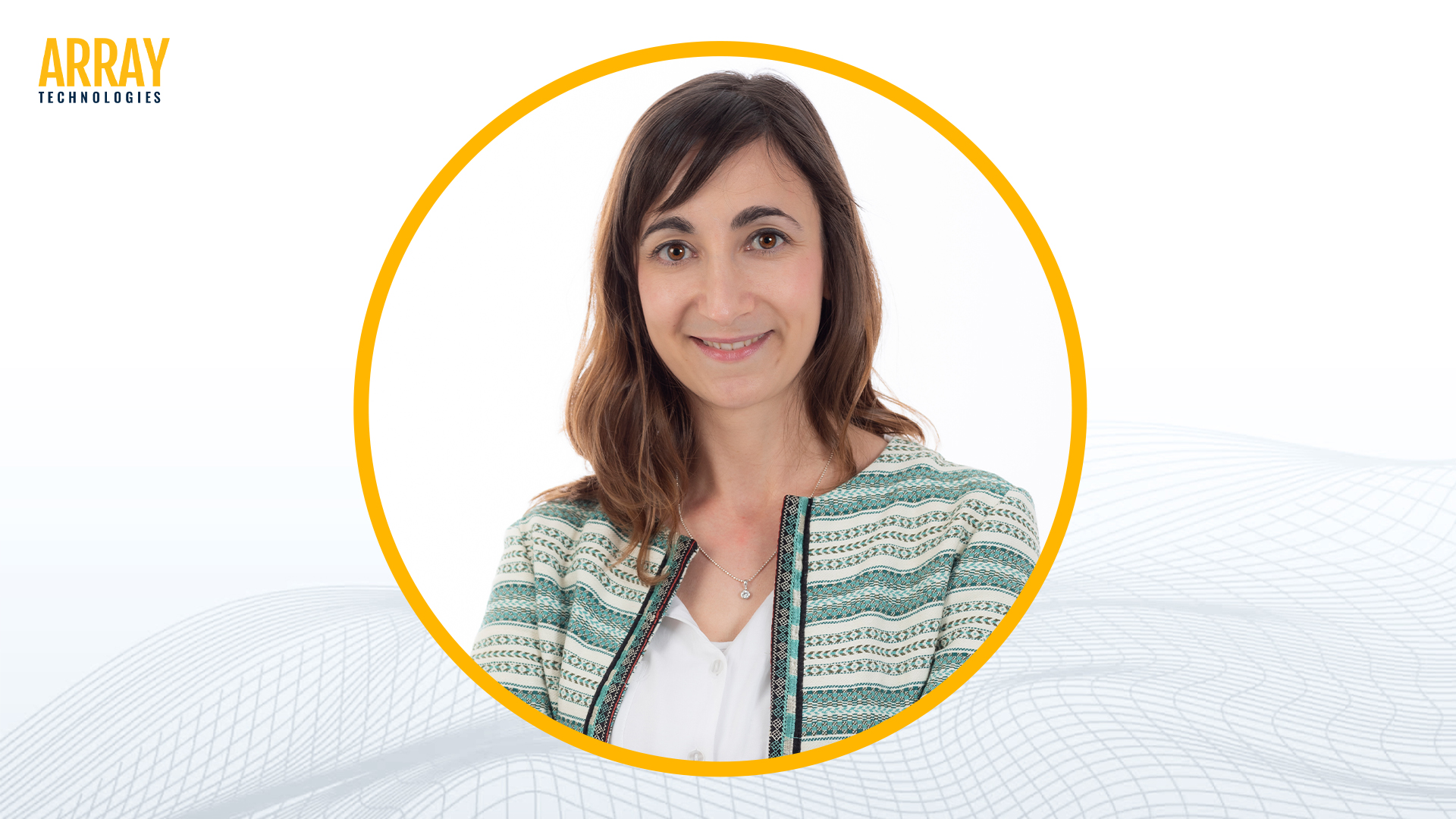 Name: Maria Barbarin
Title: Proposals and Contracts Manager
Located: Pamplona, Spain
Time with Array (at time of posting): 12 years
In her role as proposals and contracts manager at Array Spain, Maria Barbarin is responsible for analyzing business opportunities, maintaining relationships with new and existing customers and negotiating contracts and purchase orders. Maria has been part of the organization since 2010 and is located in Pamplona.
According to Jacinto Jarque Catalán, Chief Sales Officer, Maria's time at the company and wealth of experience makes her a key team member and an invaluable resource for all her colleagues. She helps create a wonderful working atmosphere and is a leader in helping to pursue proposals and business opportunities whenever and wherever possible. Maria is highly focused on supporting and providing solutions for Array customers.
What inspired you to work here?
Before joining what was then STI Norland, I worked in the automobile industry, which is obviously a much more polluting industry. When I started here, I didn't have a clear idea of what the company did, but I liked the idea of working on projects that focused on clean energy options. Knowing that the company I work for is making a positive impact on the planet is important for me and my children.
How has the industry changed since you joined more than a decade ago?
When I started at STI, it was a really small company. There were only 10 people who worked here, but the company was opening offices across the world, which was exciting to see. It has been so dynamic for me to watch the evolution of the company and the industry as a whole. Twelve years ago, we knew solar energy and other sources of clean energy were needed because we were very coal and gas dependent as a society. Those resources are limited, but the sun is endless. If we can take solar energy and transform it into clean energy, it is good for the planet on so many levels. From a personal perspective, it is nice to know I have contributed to the growth of the organization, and now that we are part of Array, we can make an even bigger impact in the world.
What does a typical day at work look like for you?
I am part of the proposals team so every day I work in partnership with my colleagues from the analytics, engineering, procurement and logistics departments to build customer proposals and quote various solar projects. We must pay attention to a lot of technical details, and every project has specific design requirements. It is invigorating to be part of this collaborative team. I am also an account manager for some customers. In that role, it is not just about preparing the project quotes, but also handling follow-ups and building relationships with customers. I like this mix of tasks because my job is always interesting and challenging.
What is your favorite part of your job?
In my position, we often work on a project for months, not including all the time needed for revisions and amendments and some technical aspect changes. When you get the contract signed and the customer is happy and you see the project you have been working on for six months or even more become a reality, it is very satisfying.
What is the most memorable—or impactful—project you've worked on, and what made it stand out?
It is hard to pick just one project, but one of the most memorable was the first proposal I wrote for our STI H250 dual-row solar tracker. It was a small project in Portugal and the first project where we used this key technology, so it is special to me. While this project wasn't the largest I have ever been a part of, it is close to my heart and helps remind me how far this company—and I—have come over the last 12 years.
Click here for other articles by this author