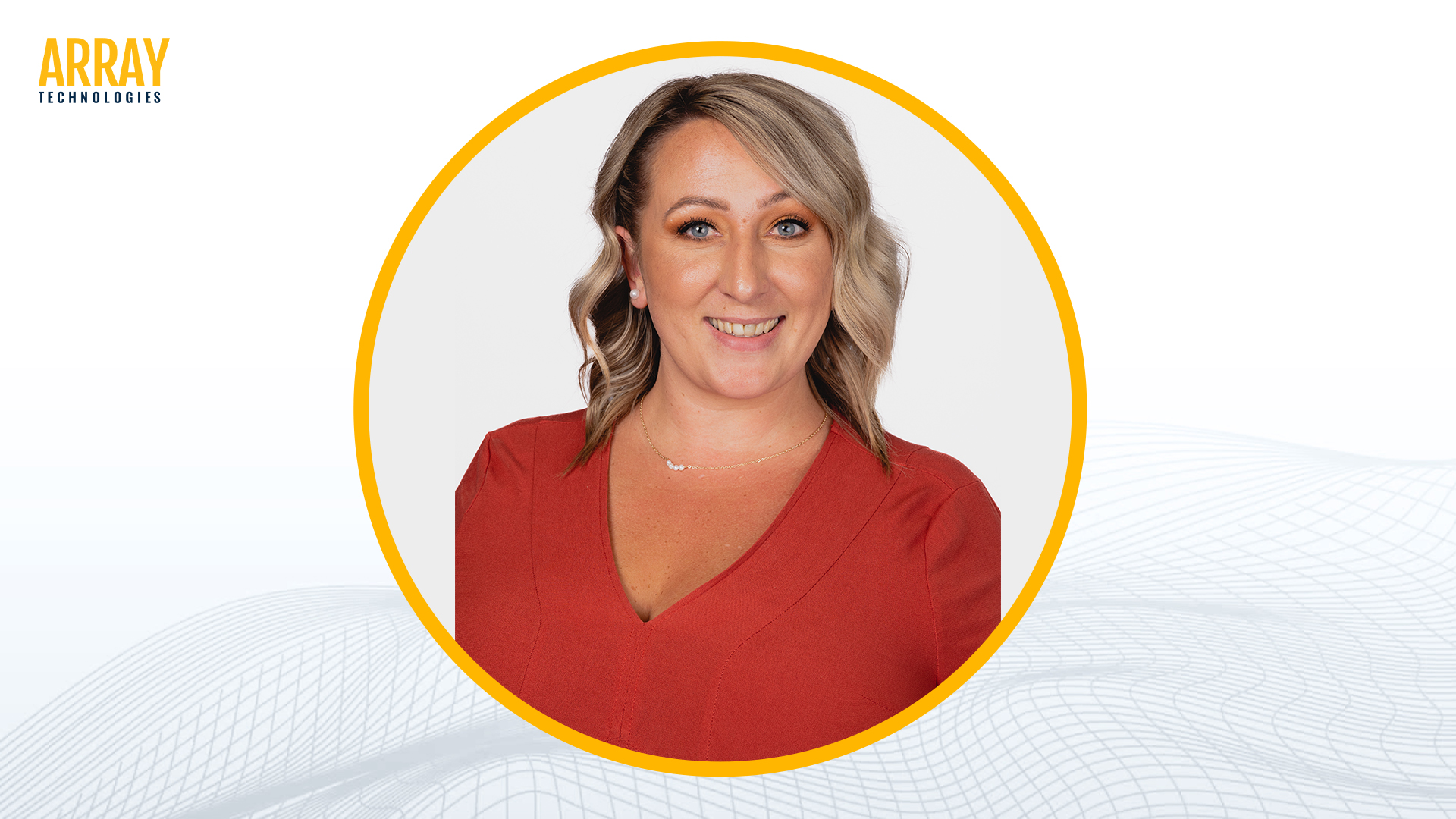 As executive assistant to Array Technologies CEO Kevin Hostetler, no two days ever look the same for Kayla Gillespie. Her day-to-day responsibilities include managing board activities, running calendars, scheduling events, providing integration support and coordinating travel arrangements, among other things.   
"The great part about the position I'm in is that I get to work with many different people and learn so much about individuals, which is very important to me," Kayla said. "I like to be involved in daily operations at the executive level, but it is definitely the people who make my job incredible. They are so smart and forward-thinking. It's exciting to work with people I admire."  
Kayla and her fiancé moved to the Phoenix area from Utah at the end of 2021 and enjoy their new community with amazing food, culture and opportunities. Before joining Array Technologies, Kayla worked as a senior administrative assistant at Discover Financial Services. Her job responsibilities included event coordination and support of the Pride employee resource group (ERG).  
"I was very involved in the LGBTQ+ Pride ERG at my previous job," said Kayla. "We made floats, marched in parades and donated to homeless youth. There were so many positive ways to impact the community and the organization was very invested in that, among other things. Array is a maturing company and I am excited to see what the future of LGBTQ+ support looks like here."  
Diversity, equity and inclusion (DEI) is important at Array. Recently the DEI team sent out a survey asking employees to identify the types of ERGs they would like to see formed at the company.  
Kayla believes employees with differing backgrounds and experiences bring unique problem-solving abilities to the company. "I have felt very welcome by Array," she said. "I think it is critical to share diversity and make sure people truly understand what it looks like in everyday life." 
"It's important for people to see that this company is not only making changes for the future of the environment, but also prioritizing an inclusive workplace for its employees," Kayla added. "Organizations that embrace and foster diversity not only provide a more meaningful work culture, but a stronger enterprise."   
Click here for other articles by this author