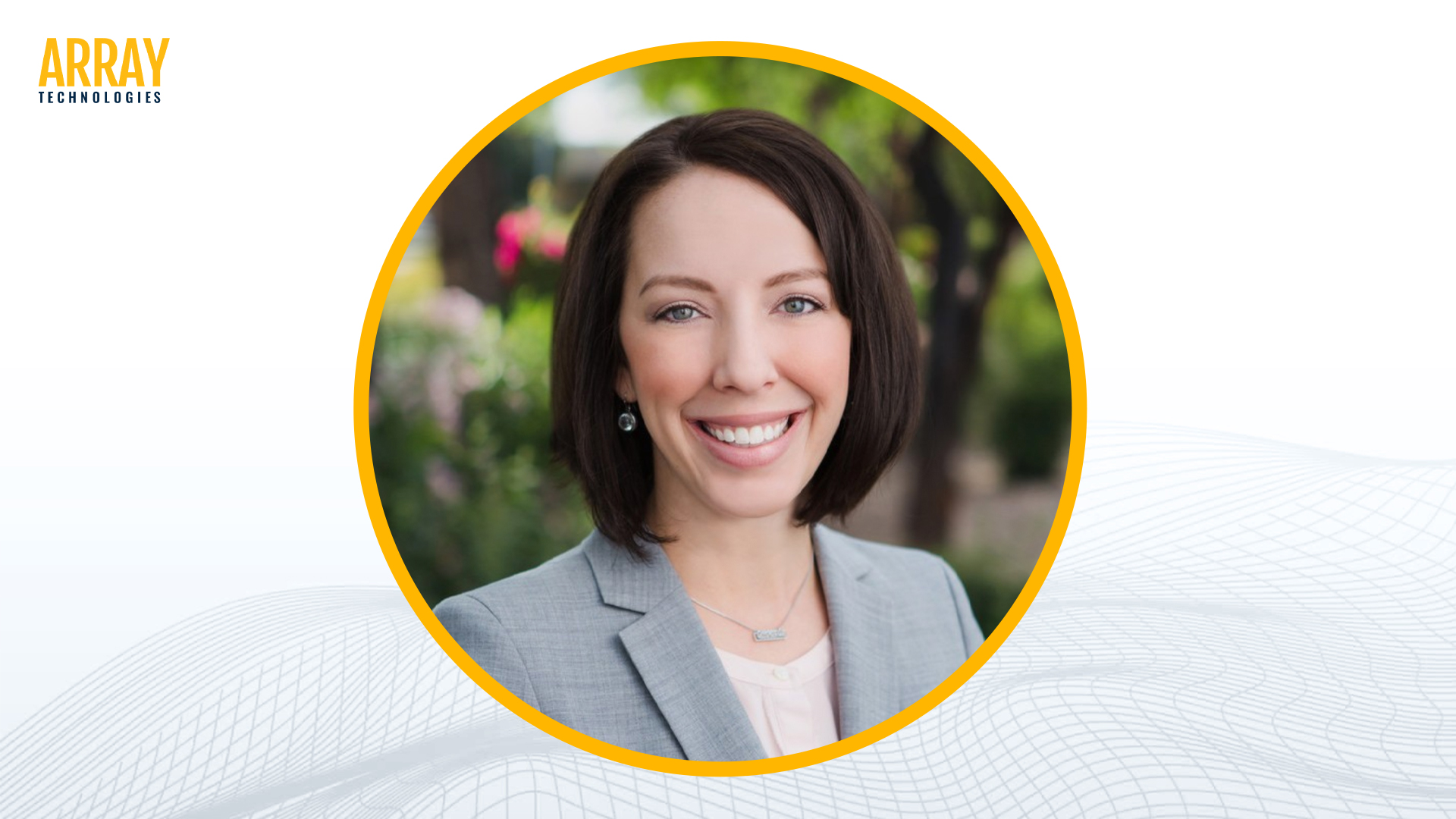 As a part of the Diversity, Equity and Inclusion (DEI) efforts at Array Technologies, Lauren Linsmeyer, Talent Acquisition and Diversity & Inclusion Manager, knows she has an important role in the company's future. Lauren is focused on finding and vetting the best talent in the world to join Array's growing team.
In her role, Lauren supports Array managers, who are ultimately accountable for creating a welcoming culture that provides opportunities for all employees to succeed, grow and contribute to the company's success.
"From a talent acquisition perspective, diversity of background, thought and experience creates a richer environment and culture to attract talent into an organization," said Lauren. "I think a key component to helping a company attain success is when the organization opens its arms to diversity, equity and inclusion and makes space for that as a top priority."
"For me DEI aligns closely with the work I do every day," added Lauren. "My goal is to provide hiring managers talent and I know that includes those who are from a varied talent pool."
Recently Array's DEI team set out to uncover Array and STI employees' desires to develop, lead and participate in ERGs – or Employee Resource Groups. ERGs are voluntary, employee-led groups designed to foster a diverse and inclusive workplace. The team sent out a survey asking employees to identify what types of ERGs they would like to see formed. In many organizations, ERGs include specific groups for veterans, LGBTQ+ community members, women, and employees who identify as Black, indigenous and people of color (BIPOC), among others.
"One of the things I love about Array is we want to hear from our employees about topics like ERGs and what they want versus the other way around where we tell them what is being offered," Lauren said. "It would be a waste of everyone's time and resources to form groups that employees aren't interested in leading or joining."
In many organizations, including countless Fortune 500 companies, ERGs build relationships that help a company thrive. These groups foster a sense of belonging and inspire conversation, bring new ways to look at issues and drive innovation. ERGs provide resources, recommendations and shared experiences. They also help strengthen ties, develop supportive peer groups and, in the end, help employee engagement, satisfaction and retention.
"Searching, hiring and engaging top talent is important to our success and achieving exciting, aggressive and audacious long-term goals," said Lauren. "This is where we intend to focus our efforts, not just for today or tomorrow, but indefinitely for the ultimate success of the organization as we grow and search for team members with unique attributes to help us put our best foot forward as a company."