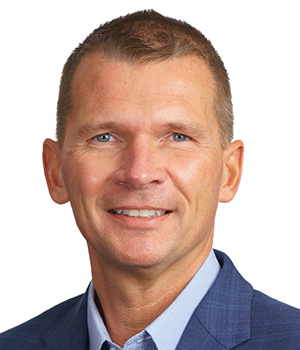 Ken Stacherski
Chief Operations Officer
Ken Stacherski is Chief Operations Officer where he leads Array's global integrated supply chain strategy including procurement, manufacturing operations, logistics, planning, quality and business systems.
Stacherski is an accomplished global supply chain leader with over three decades of experience developing and leading world-class operations. He joined Array from Honeywell's aerospace division, where he most recently served as Vice President of Integrated Supply Chain. There, Stacherski was responsible for managing all aspects of the aerospace division's global operations, including manufacturing, quality, planning, sourcing, and environmental safety.
Prior to joining Honeywell in 2011, Stacherski was President & COO of Composite Technologies, where the Dayton Business Journal recognized him as a "Top 40 Under 40" business leader. He began his career with U.S. Manufacturing Corporation before spending 13 years with Ford Motor Company, where he held plant leadership roles of increasing responsibility, culminating in management of full plant operations. Ken holds a bachelor's degree from GMI Engineering and Management Institute and a master's degree in engineering management from Wayne State University.