THE SUPPLY TO MEET ANY DEMAND
LET'S GET TO WORK
Our proven history and longstanding supply chain makes us the safest choice in solar.
We meet local content requirements
We make it a point to partner with top multinational suppliers with major operations in Brazil. Those partnerships help us meet local content requirements and provides us with a FINAME code for Brazilian projects. This gives customers access to special credit lines with lower interest rates.
We built one of Brazil's first solar tracker manufacturing operations
We're proud to be one of the first tracker suppliers to establish local manufacturing in Brazil. Since 2015, our production facility has supported over 7.2+ GW of local projects. Now based in Camacari, Bahia, we have the capacity to produce and meet future demand.
We deliver quality at scale
Decades of experience and local partnerships forged one of the strongest supply chains in solar. When you partner with us, you're getting local support, while avoiding scheduling and financial risk. Our track record proves we deliver quality at scale better than anyone.
Our products also deliver
Our solar trackers are designed and constructed to comply with Brazil's standards for quality and safety.

Array STI H250
Drive down LCOE
Array SmarTrack™
Maximize production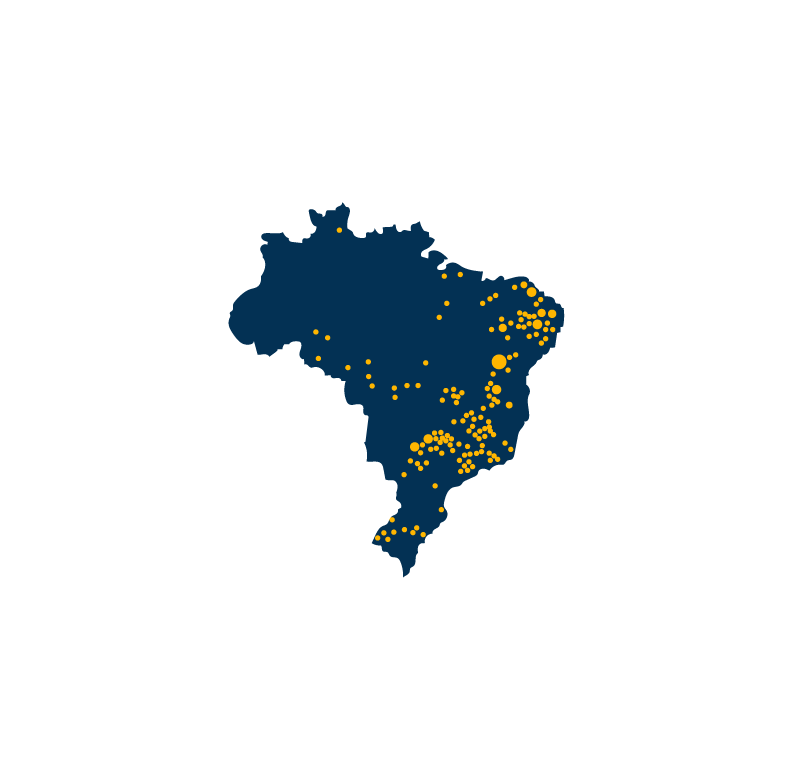 Array trackers are lighting up the Brazil region with over 7.2+ GW of local projects. Our comprehensive solutions include design, manufacturing, installation training, and post-sales product support for both centralized and distributed solar power generation projects. So when you get Array you can get to work.
Let's get your project started
We always have energy for solar.