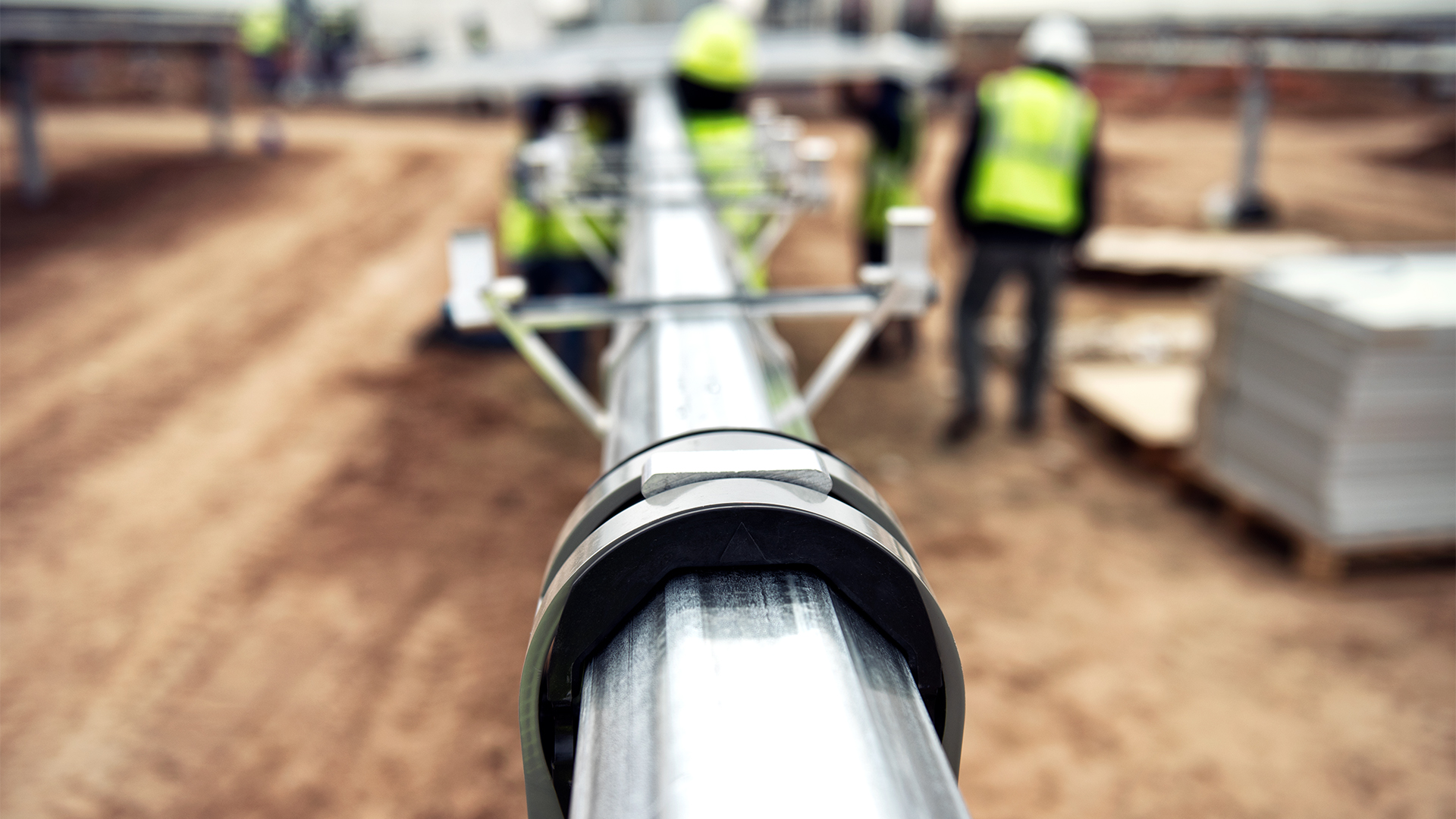 Modern utility-scale photovoltaic power plants have a singular, overarching goal – to optimize production over a successful and profitable operational lifespan of 30 years or more.
Traditionally, tools that help operators, investors, developers, and EPCs assess the long-term profitability and total cost of ownership of such projects were hard to come by or nonexistent. Now, there are proven ways to forecast and implement strategies geared toward the lowest levelized cost of energy (LCOE).
Getting out of the traditional, CapEx-focused mindset is key. If the majority of a project's focus is aimed at reducing upfront spending, key questions are left unanswered. What if, post-warranty, a tracker fails? What impact do operating expenses have on long-term profitability?
The history of utility-scale PV solar development is littered with projects that took this CapEx focus and placed much less emphasis on operating expenditure. This has led to higher than predicted operations and maintenance (O&M) costs, decreased plant efficiency, hamstrung disaster recovery resiliency, and lowered profitability.
The selection of the right partners – and the right single-axis solar tracker – can eliminate those negative outcomes.
How Leading Single-Axis Trackers Save PV Plant Projects Money in the Long Run
There's a common misconception surrounding high-quality single-axis solar trackers like the Array DuraTrack® HZ v3–because they lead the industry in quality and performance, they must also lead the industry in expense, particularly capital expenditure.
In fact, the opposite is true.
Array retained RINA Consulting to act as an independent engineer and perform a lifetime cost comparative assessment of popular single-axis tracker architectures.
RINA leveraged its independently developed PVTrax® cost modeling tool to prepare a case study for a 100 MW sample project.
The assessment found that:
Net Present Value (NPV) increases over $1.3 million for asset owners using Array trackers
Array's centralized architecture lowers LCOE over the plant's lifetime
Total lifetime OpEx is reduced by 42% compared to modeled distributed row architectures
Energy output is elevated compared to trackers using distributed architectures, and
Array trackers exhibit 7% lower lifetime tracker costs than other trackers modeled
This OpEx improvement is critical for both aging PV plants and new construction. For aging plants, repowering and retrofitting strategies can help raise asset performance and offset higher O&M costs, rising insurance premiums from an inability to withstand damage from extreme weather events, and diminishing power production.
It also empowers new plant projects to more effectively keep pace with lifespan expectations surrounding projects in the current PV plant landscape.
Meeting Lifespan Expectations and Moving Beyond Warranties
This long-term mindset is important moving forward, as definitions of the useful life of plants have now exceeded common warranty periods.
Jose Luis Galo, RINA's solar technical lead, commented on this shift toward longer-term expectations in the consultant's report.
"Solar assets are now expected to run beyond 30 years," he said. "As the PV industry faces increased pressure from lower PPA contracts, stakeholders are increasing their focus on lifetime costs."
In short, that means that PV plant projects are entering into an arena where long-term estimates regarding how design-phase choices will impact uptime, risk, O&M costs, warranty considerations and plant profitability are front and center. They can make or break a project's viability.
Single-axis trackers are especially important in these assessments as, despite typically accounting for 12 – 15% of a modern PV plant project's capital expenditure, they can have a much greater impact on long-term operations and maintenance, reliability, and profitability than that percentage suggests.
Trackers are literally the "foundation" of the plant, and tracker failures, particularly in extreme weather, will negatively impair other components like modules.
Inverters are central points of failure, as they consolidate a large chunk of DC power, but they can be addressed with a focused recovery effort since the quantity across the plant is low. New generation modules represent a major capital expense but have shown an ever-increasing resiliency.
Mounting systems, specifically single-axis trackers, have an even higher material count than modules across the site when all of the required parts and pieces are considered, yet they do not have as much operational history. This means they exhibit the largest risk of asset underperformance – and that they should receive commitment and attention to match during the design phase.
Contact Array Technologies Today
The history of utility-scale PV solar development points to an overwhelming focus on a project's capital expenditure, with operating expenditure, although analyzed, a distant second.
This has had a dramatic long-term profitability influence on CapEx-focused projects in terms of higher than predicted O&M costs, plant efficiency, plant disaster recovery, weather resiliency, and, ultimately, profitability.
Array is committed to acting as a trusted partner early in the life of a PV plant project to ensure that its design-phase choices and CapEx dollars support the modern mission of extending productive lifespans of these projects to 35 years or more.
To learn more about how Array's single-axis trackers contribute to that mission, download the RINA report today.
Click here for other articles by this author