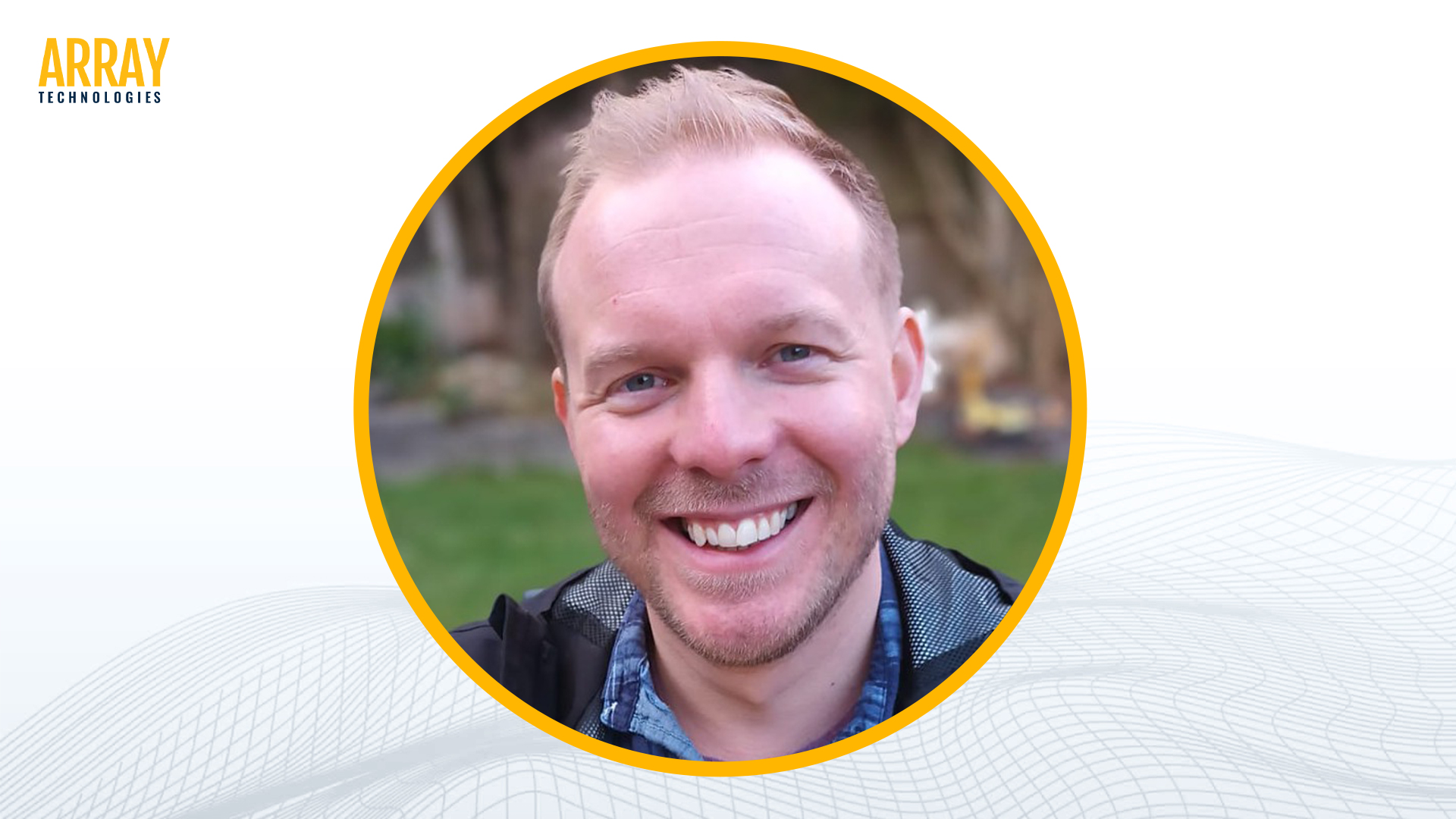 Name: Rob Jinks
Title: Field Applications Engineer
Located: Derby, England
Time with Array (at time of posting): 18 months
Rob Jinks is a field applications engineer based in Derby, England. He has been part of the Array Technologies team for 18 months and proudly supports developers in the solar power sector.
According to Steven Fox, Senior Director of International Business Development at Array, "Rob has an unquestionable loyalty to his team and goes above and beyond to ensure he provides the very best service to anyone who needs it. He is an extremely talented and highly-decorated engineer who has quickly become a subject matter expert in his role at Array Technologies."
What inspired you to choose a career in solar energy?
When I left school, renewables and solar energy weren't a big deal, particularly in the United Kingdom. About 10 years ago—when everyone around the world began to wake up to the climate crisis—I started to look for opportunities in renewables. For many years I worked in businesses that were not exactly environmentally friendly and I knew I wanted to be part of the solution, not the problem.
When I was approached by Array Technologies about being part of a new office opening in Derby, I jumped at a chance to relocate. I fell in love with the opportunity. I fell in love with the business and, truthfully, it became a job I couldn't afford not to take considering my interest in renewables.
Array has some great technology that I have the privilege to trying to convince customers to buy every day and for me that is a real honor.
I love the people, the mission and the products at Array. This job ticked off all my career aspirations boxes. I get to work in engineering, my first love, and renewables, with a solid and supportive team around me. What more could I ask for?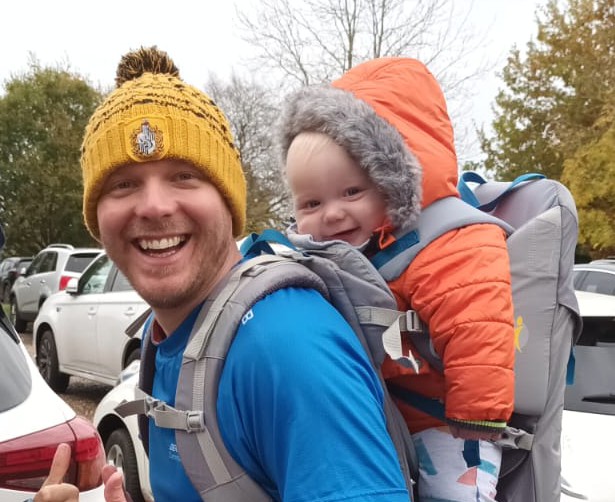 How do you live sustainably in your daily life?
When I was 18, I was focused on getting a fast car and driving it fast. Then something clicked in my mid-twenties when I started to look at the MPG, see how much fuel I was burning and the impact it was having on the environment.
As you become more aware of your footprint, you start looking at hybrid cars, picking a renewable energy supplier for your home and doing your banking with institutions that promote renewable energy and reduce fossil fuel investment. Working for an organization that was not promoting sustainability was difficult for me. Array Technologies was the big missing link for me and my family.
I am trying to make a positive impact in the world—especially as a new father—and being part of the Array team is a big part of that equation. There hasn't been a day at Array where it hasn't been a pleasure to come to work. I don't think it is just me saying this—everyone is reflective. We all pinch ourselves. The people and opportunities here are too good to be true.
---
Learn more about career opportunities at Array!
---
What does a typical day at work look like for you?
I spent nearly 15 years in engineering before I got into technical sales. Now I spend most of my time talking to customers. Currently, I am the technical point of contact for a specific set of businesses in the European region. I am the person they come to for technical questions when they have a new project or need a tracker for a site.
Calculations and design are also a big part of my day-to-day work. I am proud to support the sales team as they put together new proposals. I am responsible for coordinating all the engineering work before a proposal gets costed, priced up, then sent to the customer. I am very fortunate to be supported by a great team for these tasks. I enjoy spending time with customers, getting to know them and trying to articulate the benefits of Array's products.
In my role I can act as the voice of the customer as well. If customers have concerns about the way our products work or hurdles in deciding if our products are the right solution for them, I can take these issues back to Array with an opportunity to make changes and help us become even more competitive in the industry.
What is the most memorable project you've worked on, and what made it stand out?
As an engineer, I love getting my hands dirty and playing with all the "toys" at Array. The first thing I did when I joined the company was very memorable and impacted the way I do my job to this day. We set up a training center in the United Kingdom to introduce and train customers on our actual technology.
I was given a tracker to build without any instructions and was left to build it on my own. The education I received by putting the tracker together myself, without any instructions, demonstrates how easy these are to build. That experience and the learning and skills I took away is invaluable when I communicate the ease of our products to customers.
What does the future at Array look like, in your opinion?
Looking forward, I am very enthusiastic about the company's future and helping support the organization's growth. The integration with STI is thrilling. I am excited to learn about their technology and share what I know about Array's to benefit our customers across the globe.
Click here for other articles by this author