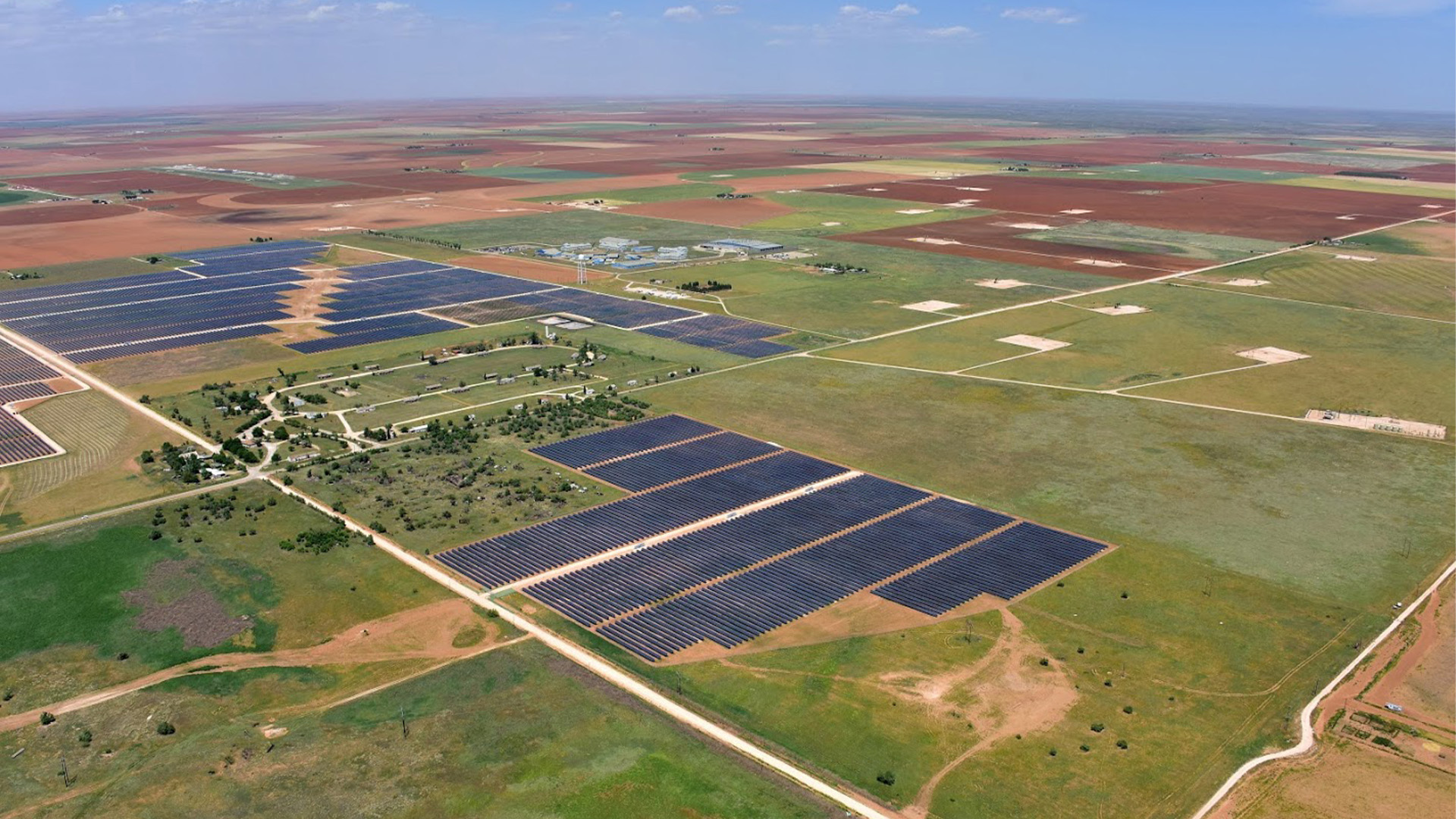 Putting Theory in Practice
Much of large-scale solar technology development happens behind closed doors. Engineers in laboratory settings, tucked away from sight, calculating and generating the next big solutions.
You may have seen the news about us launching our Array Tech Research Center. In this post, we'll share more details about exactly why this center is so groundbreaking and exciting.
The research center is a testing ground for engineers, developers, and EPCs to get hands-on experience exploring different challenges encountered on the ground at a site-by-site level.
The importance of this ground-level experimentation goes hand in hand with Array's perspective on covering all aspects of research. We're believers in both modeling and testing in the real world. Rob Rowan, senior vice president of engineering operations at Array, put it this way:
"It's the difference between developing in a vacuum or modeling first and then testing in the real world. We're not building and breaking until it works, [instead, we're] modeling first to catch any obvious flaws and then testing in the lab and in real-world settings."
The tech research center allows for this testing in a collaborative way. It allows time and a dedicated space to hear about customer challenges for individual sites and situations. This is important because it's easy to think that we've thought of everything when we make an incremental change to a tracker or to a specific component on the tracker, but until you get that real-world voice from the customer, you don't know for sure.
There are two sets of people who really benefit from the center. One group is developers and forward-thinking EPCs interested in things like future-generation trackers, looking at the interface with larger modules, etc. The other group is strictly EPCs who are interested in the constructability and the mechanics of essentially building a tracker.
Both of these groups tell us how much of a difference it makes to physically try out equipment and processes versus a proposal that is written in PowerPoint decks. It essentially brings theory to life and makes planning more tangible.
A Testing Ground for Specific Conditions
Array's vice president of strategic product marketing, Jon Sharp, used module size as an example of a problem we can troubleshoot at the center.
"One of the things we do at the research center is build our existing trackers and our future generation trackers, and we can then disassemble and rebuild, and come up with the most efficient way to install certain components.
"In the case of large modules, we can try assembling with different numbers of people on the crew, try assembling with the module on the ground, or on equipment, or something along those lines, and [then we can] figure out what we think is the fastest, safest, and most efficient way to install these different components," Sharp said.
Using the center in this way makes tailoring solutions to specific people and their unique problems more precise.
Collaborative Problem-Solving in Partnership with Customers
Collaboration is a key aspect of the research center. Different approaches to procedures can be tested and compared, and pros and cons can be evaluated between engineers and customers to explore construction efficiencies.
Another example of how we've been collaborating recently is our work with EPCs who are either brand new or have construction experience but just haven't built out solar before. This is happening a lot at the moment because there's a capacity/supply shortage of EPCs in the industry right now.
There's no substitute for getting out there and having EPCs put their hands on our tracker and see them actually built.
We can see the light bulbs going off in their heads as they visualize how they can build these sites. They're taking notes; they're thinking about how they're going to stage the different material on the sites. We're not only hearing the voices of existing customers, but we're also working with new customers, especially as new EPCs enter the marketplace. We'll only see more of that over the next two years.
Jon Sharp hit on the possibility for the center to work as a training ground for installers: "With no time pressures [and] no production schedule, the center is a space where engineers can relay information on how things are intended to fit together and where installers can try it out in real-time."
Rob Rowan said he sees the center standing out as a hub of innovation for future-gen PV tech as a whole. This is happening through extending our collaborative efforts not only to customers, but also to suppliers and partners.
He also summed up the importance of collaboration nicely when he talked about how the ability and willingness to collaborate over the next five years and beyond will separate the true innovators in the utility PV industry from those who are willing to carry on with the status quo.
Intersection of the Array Tech Research Center and the Future of Utility PV Tech
When asked, Jon Sharp talked about the short-term outcomes of the research happening at the center. He noted how, considering that utility-scale solar development cycles can run anywhere from six months to three years, projects that are only just now being conceptualized by developers will benefit when it's time to break ground. They'll benefit from the exact actions we're taking today at the research center.
"They're planning their price points three years from now to be lower; they're planning for their installation efficiencies to be better. And they're banking on people [working in companies] like Array coming to the forefront with better ways to do things by the time those lines intersect a couple of years out," said Sharp.
Since one objective of the research center is to showcase new technology, the tech in the center will constantly evolve. It will become a rotating site for the freshest ideas and their real-world applications.
"We're also prioritizing looking at things on a component level in addition to an overall new product level. Incremental changes in tracker advancements, as well as improvements on components, are all important.
"Those incremental updates are really crucial. They're key for our customers from an efficiency standpoint, and for us from a cost standpoint. The overall market is driving decreases in costs. One way to do that is to make our existing tracker and our existing components less costly by refining them," Sharp continued.
Making Connections That You Just Can't on Zoom
This quote below from Jon Sharp gives a clear picture of what we're doing at the research center and why we're so thrilled about it:
"This research center is in close proximity to our engineers, [and] it really just affords them an opportunity to go try things, [and perhaps try again] and fail, and [it] really gives them a laboratory to improve our technologies going forward.
"And that's really important. It's one thing to do it in a lab and on a computer, but it's a lot different when you put a hard hat, a set of safety goggles, and safety shoes on, and you go out and you have to install things. It really allows our engineers a great place to be creative.
"Our customer base is excited about it; it's a great place to talk about ideas, and there's nothing like looking at the actual hardware to bounce ideas around, because your brain will see things in the real world that it won't see on a Zoom meeting or something else. It really puts some reality around the creative process for our customers and ourselves."
Click here for other articles by this author