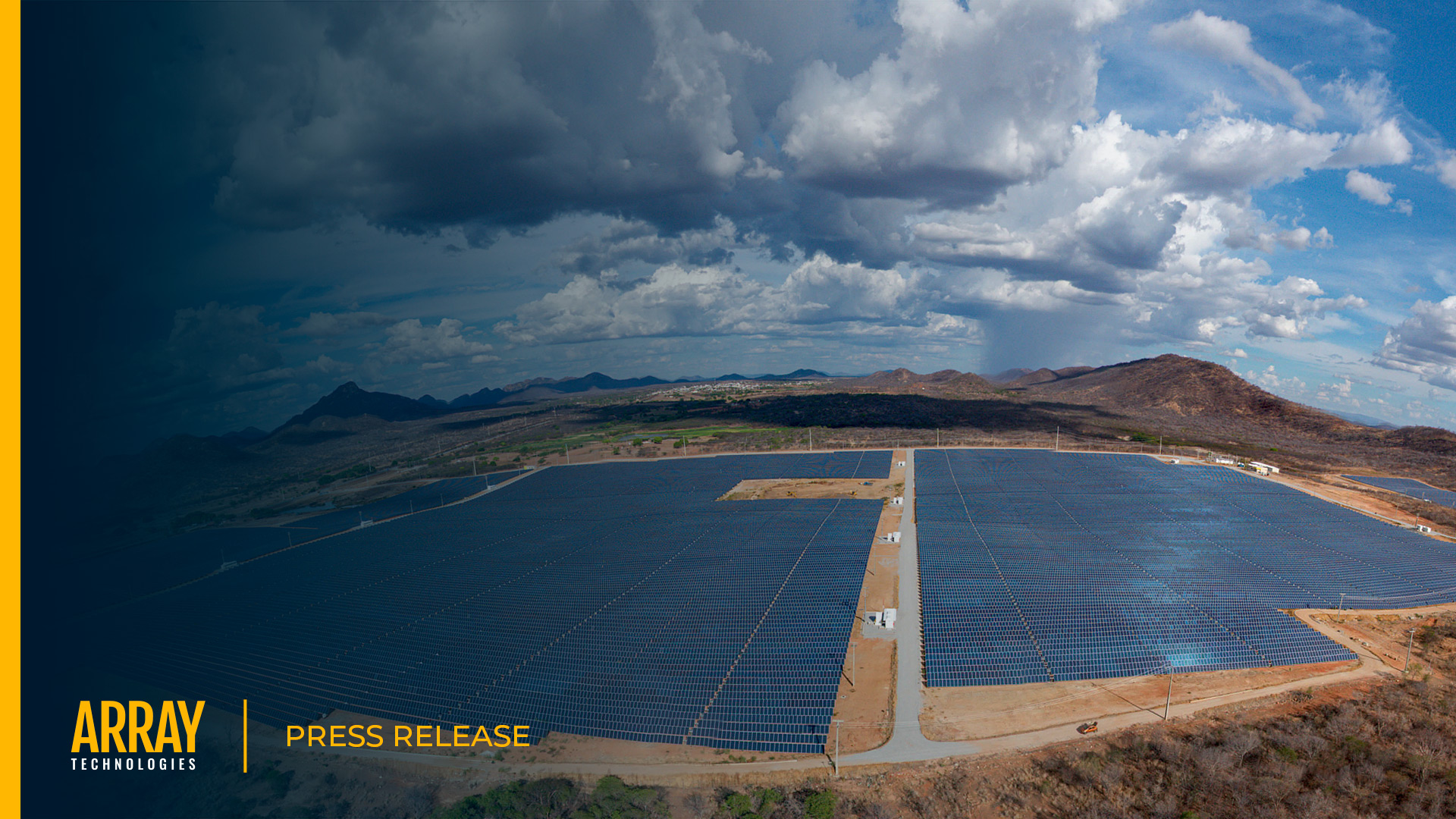 The total capacity of Coremas is 300 MWp
Array STI Norland, one of the world's largest manufacturers of solar trackers and fixed-tilt structures, has concluded the third phase of the Coremas solar plant, located in the Brazilian municipality of identical name. The company is currently preparing the supply of the next five project phases.
Array STI Norland's single-axis solar trackers were purchased by Rio Alto Energias Renováveis, a pioneering Brazilian company within the solar energy industry specialized in the development, funding, and operation of large-scale solar parks for free or regulated markets. Rio Alto employs 800 professionals, most of them are currently allocated to the Coremas project.
Placed in the state of Paraiba, the 300-MWp PV plant will be equipped with a total of 3,153 units of the STI-H250 dual-row trackers. Besides, 254 STI-H1250 centralized trackers were installed in 2017 in the first and second phases of Coremas.
"This project revolutionized the solar power market in Brazil and opened the door to the large projects we run today. The trust placed on Array STI Norland and our products was paramount in allowing our company to expand and grow to where it is today," explains Javier Reclusa, CEO of Array STI Norland in Brazil. The company is the largest manufacturer in this country, where it had one of the highest expansion rates from 2017 to 2019, with exponential growth of 1,200%.
For Edmond Farhat, CEO at Rio Alto, the new project phase implies "an important steppingstone for solar energy growth in Brazil and proves the relevance and market share this power source is gaining in the country."
About Array STI Norland
Array STI Norland is an international manufacturer of solar trackers and fixed structures for utility-scale PV projects. Established in 1996, it offers engineering, supply and installation services. Array STI Norland developed the first dual-row solar tracker on the market, specially designed for uneven terrains and where the orography has significant changes in gradient.
In January 2022, Array Technologies acquired STI Norland, strengthening supply chains and international expansion.
About Array Technologies, Inc.
Array Technologies (NASDAQ: ARRY) is a leading American company and global provider of utility-scale solar tracker technology. Engineered to withstand the harshest conditions on the planet, Array's high-quality solar trackers and sophisticated software maximize energy production, accelerating the adoption of cost-effective and sustainable energy. Founded and headquartered in the United States, Array relies on its diversified global supply chain and customer-centric approach to deliver, commission and support solar energy developments around the world, lighting the way to a brighter, smarter future for clean energy. For more news and information on Array, please visit arraytechinc.com.
Media Contact
Daniel Tapia
Head of Marketing (Array STI Norland)