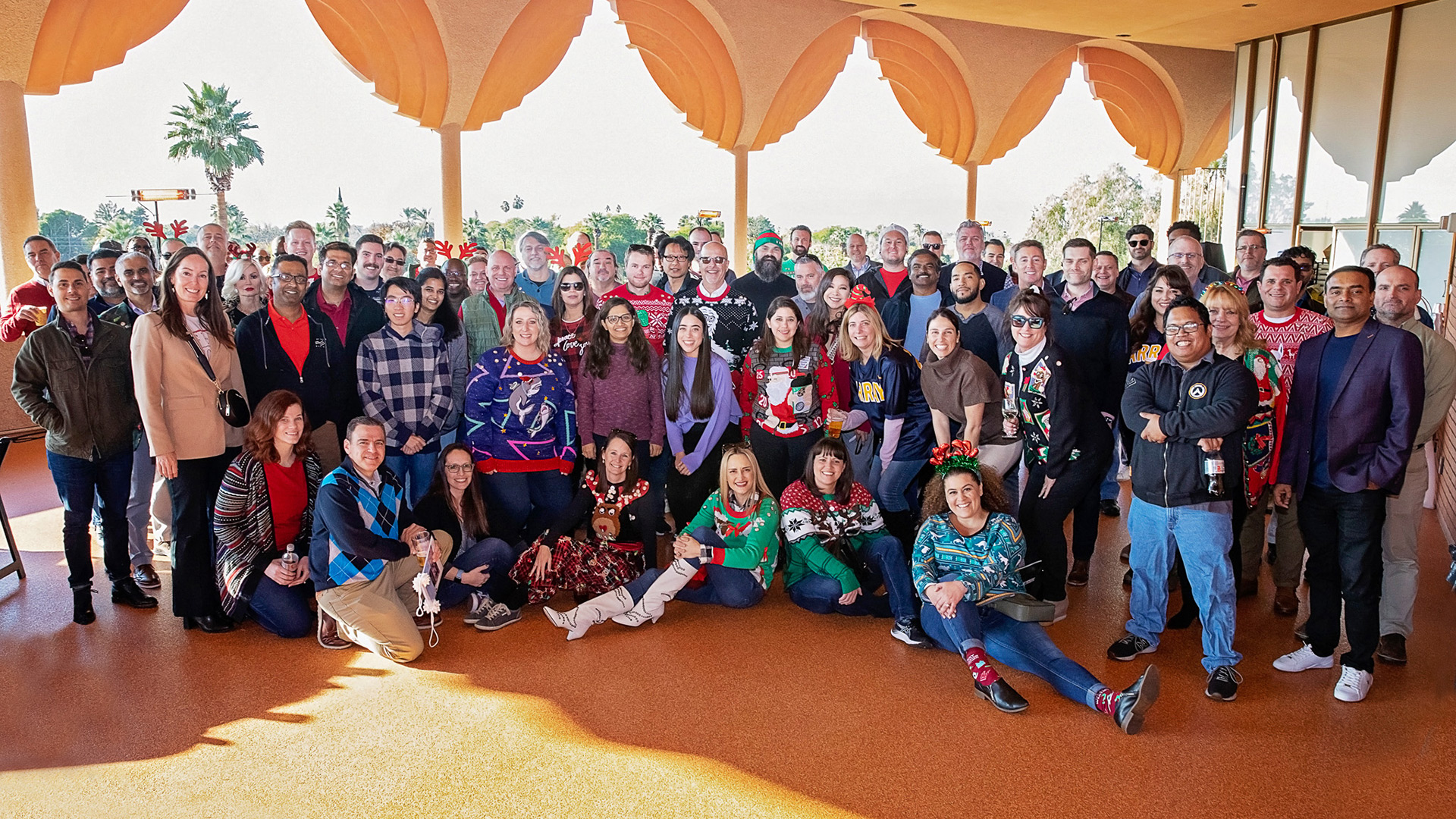 Like many people, I find this time of year is perfect for reflecting and using lessons learned to make the upcoming year even better. As CEO of Array Technologies, it's been a true pleasure watching the company grow and evolve over the past year.
Not only was 2022 a busy and eventful year for Array, it was a momentous time for the industry as a whole. So, I'd like to share some of my favorite highlights, and a sneak peek at what's in store for Array in 2023!
Recognizing Those Who Makes Array Shine Every Day
My first 2022 highlight has to be getting to know all the amazing Array team members around the globe. There are more than 1,300 dedicated professionals working hard every day to serve our clients and advance our bold vision for the future of clean energy.
From the machine operators and quality technicians at our manufacturing sites in New Mexico, U.S.A., São Paulo, Brazil, and Badajoz, Spain to our engineers, order fulfillment specialists, and service teams in our regional offices around worldwide, thank you.
I am sincerely grateful to all of you and your commitment to changing the trajectory of climate change, and I'm proud of what we've accomplished in 2022.
---
Check Out Open Positions at Array
---
We Took a Good, Long Look at Ourselves
The year of 2022 began with the exciting completion of the acquisition of STI Norland in January, but with all the potential combining our companies offered, we couldn't simply fold STI Norland into Array and move on with business as usual. We don't want to just be a global leader in the solar tracker industry, we want to be a leader in the renewable energy industry with a rich heritage, strong global presence, diverse product line, and a passion for serving customers, employees, investors, and the planet.
So, from the moment I started as Array's CEO in April, it's been my mission to truly integrate our two strong organizations and create a powerful new force in the clean energy industry—one company with a full range of products and solutions.
One crucial element to the integration has been evaluating and adapting our mission and values to where Array is heading in the future. As we continue to expand globally, our commitment to our improved mission and values will differentiate us from our competition and guide our company culture.
It's been exciting to see the progress so far and I look forward to completing the integration in 2023.
Array Continues to Grow in the U.S. and Abroad
Array's ability to deliver excellent service and superior products on a global scale continues to be unmatched, thanks to our team's innovative solutions. We have a lot to be proud of, but here are a few highlights from 2022:
Array's global capacity to serve the market increased by more than 25% and can deliver over 30 gigawatts annually.
With over 20 existing U.S. supplier partnerships—and the addition of new suppliers already in the queue—we expect deliver capabilities to be near 40 gigawatts by the end of Q1 2023.
We won several new projects that will generate clean power for generations to come, thanks to our diversified global supply chain and customer-centric approach.
Array launched new products such as OmniTrack, introduced the STI-H250 to new markets, and worked on innovations that will propel our growth in the years ahead.
We strengthened our commitment to our environmental, social and governance (ESG) and diversity and inclusion priorities.
Public Policy and the Renewable Energy Sector
The recent passage of the Inflation Reduction Act, which I was able to celebrate on the White House lawn—includes large subsidies across the entire solar supply chain, that will accelerate the transition to renewable energy sources—like solar projects—in the United States. However, the IRA provisions state that to get the full subsidy, a solar project must use U.S. products. Making the underlying source of steel a crucial factor for our customers as they look to meet the IRA's domestic content requirements.
Not only does Array utilize U.S. steel mills, but we also have suppliers that source steel from the U.S. Thanks to our large—and well-established—U.S. supply base and our asset-light operating model, we have the shortest and most reliable lead times in our industry. Even better is that our customers trust in our ability to deliver the right products and services for their projects on time.
This has been a monumental year for me, both personally and professionally. I am grateful for the opportunity to lead Array at this pivotal time, and I look forward the new opportunities 2023 will bring. One thing is for sure: working closely with our partners and clients, Array will continue doing our part to advance the clean energy future our citizens demand and our world deserves.
Click here for other articles by this author