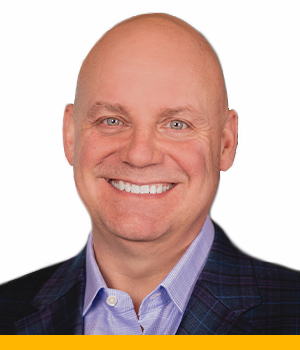 Kevin Hostetler
Chief Executive Officer
Mr. Hostetler has served as Chief Executive Officer of Array Technologies since April 2022. He has over 18 years of global industrial business leadership experience having transformed multiple engineered products and services companies throughout his career.
Prior to Array, Mr. Hostetler served as Chief Executive Officer at Rotork, a FTSE 250 company, where he led the company's Growth Acceleration Program which drove improved margins, capital efficiency and commercial excellence.
Prior to joining Rotork in 2018, Mr. Hostetler served as Chief Executive Officer of FDH Infrastructure Services, leading the engineering and construction services provider through a series of acquisitions to support improvement of aging critical infrastructure, such as bridges, dams, and transmission towers. He was Executive Advisor to Wind Point Partners, a private equity firm focused on growth capital investments and leveraged buyouts in middle-market companies. He held ascending leadership roles over seven years at IDEX Corporation, where he served as an officer of the company and the Group President of the of the Fluid and Metering Technologies Segment and IDEX Asia, which includes operating platforms in energy, water, chemical, food and agriculture. Mr. Hostetler also spent seven years at Ingersoll Rand in progressive P&L leadership and business development roles within the Industrial Technologies Segment.
Mr. Hostetler has a B.S. in Finance from King's College and an MBA from New York University-Leonard N. Stern School of Business.