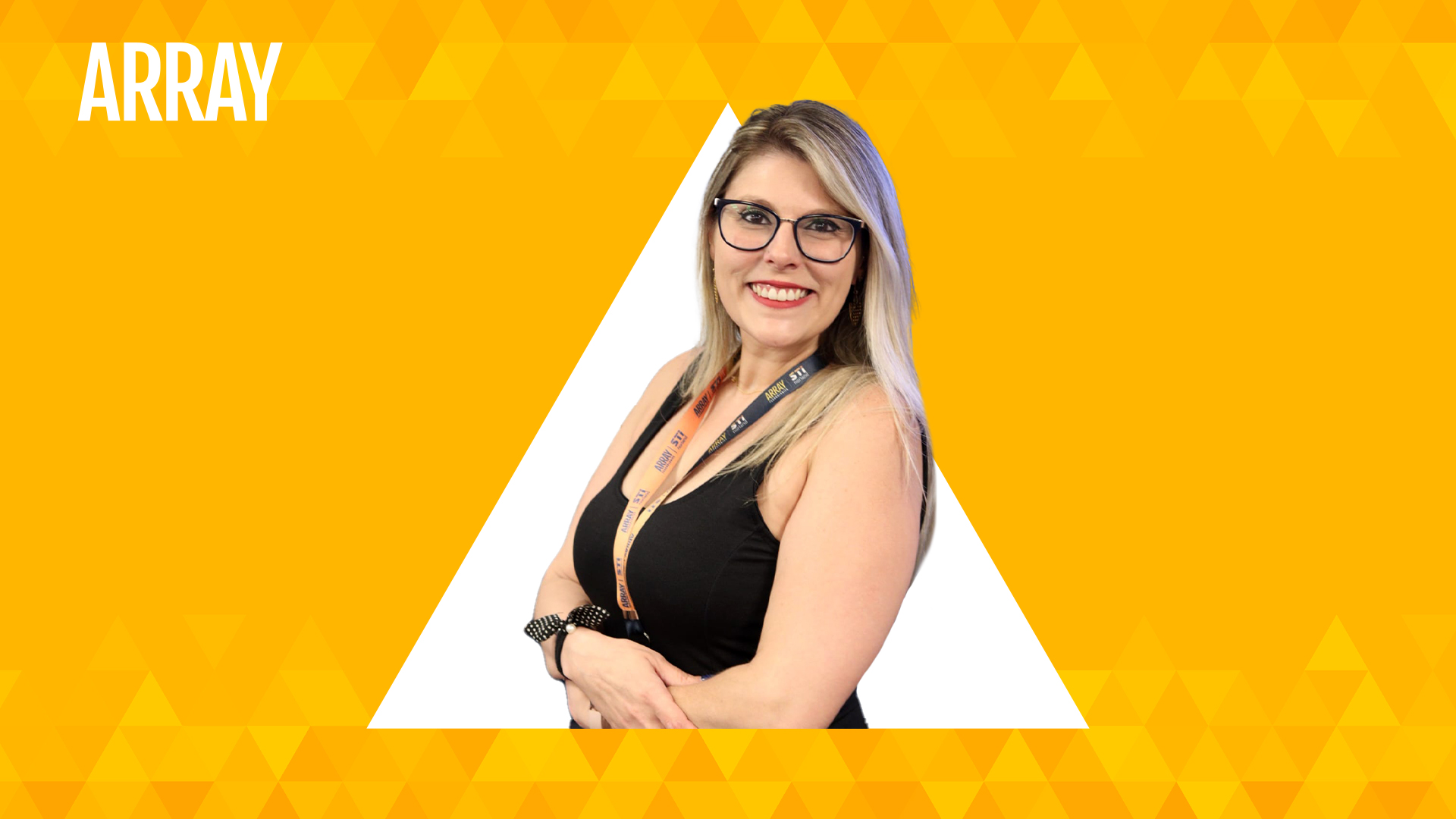 Name: Camila Fernanda de Carvalho
Title: Commercial Manager – Internal Sales
Located: São Paulo – Brazil
Time with Array (at time of posting): 4.25 years
Commercial manager, Camila Fernanda de Carvalho, says every day at Array Technologies offers new and exciting challenges. Day-to-day, Camila manages accounts while building strong relationships with customers to meet sales goals and maximize opportunities for new business at Array in Brazil.
"Camila is an exemplary leader," says Victor Campitelli Ricardo, a sales business development team member. "She is extremely competent and professional with excellent interpersonal relationships skills and a lot of determination. She's a fantastic motivator for me and other teammates."
At Array, we believe that our team members are the driving force behind our success. Recently, we sat down with Camila and learned more about her journey with Array and what inspired her to join the team.
This interview has been edited for length and clarity.
What is your favorite part of your job?
Every day is amazing! It's hard to say what the best part of this job is because every day, I have a different favorite part. I enjoy making positive connections with incredible clients, growing my knowledge in this industry, and interacting with my co-workers.
As a commercial manager, there are very dynamic days with many demands and a lot of challenging work, but that's what makes this job so interesting. I'm dedicated to serving customers in the best possible way and am always focused on improving the company's legacy and leaving a positive mark on both the customer and the market.
I am very proud to be part of this company, even more so since Array completed the acquisition of STI Norland.
What inspired you to work here?
I joined STI Norland—now part of Array—more than four years ago after working several years at a transmission-line company. I worked in the contracts and project management department there, but the company was on track to close.
This was an opportunity for me to search out a new career path. Joining Array was the biggest opportunity of my life because it gave me a chance to learn about a business sector that is so innovative and promising in Brazil. The work we do is extremely inspirational.
I am honored to be part of an organization helping to transform the country I love into a better place to live.
What is the most memorable project you've worked on?
All clients and projects are important to me, but the most memorable are the ones that require many teams to come together and meet customer objectives. I also enjoy those where I get to work with customers from the beginning to the end of a project.
It's thrilling when we work with the engineering team to seek optimizations and reduce project costs. This level of collaboration leaves our customers feeling satisfied and guarantees them an excellent after-sales service experience.
What would you tell someone interested in joining the Array Technologies team?
There are still so many growth opportunities in the solar energy market to come in the next few years, which is what makes this job so exciting. At Array, we are on the ground floor of a great evolution that will help the planet be its best for future generations. This is the kind of world we want to leave for our children and grandchildren.
Click here for other articles by this author