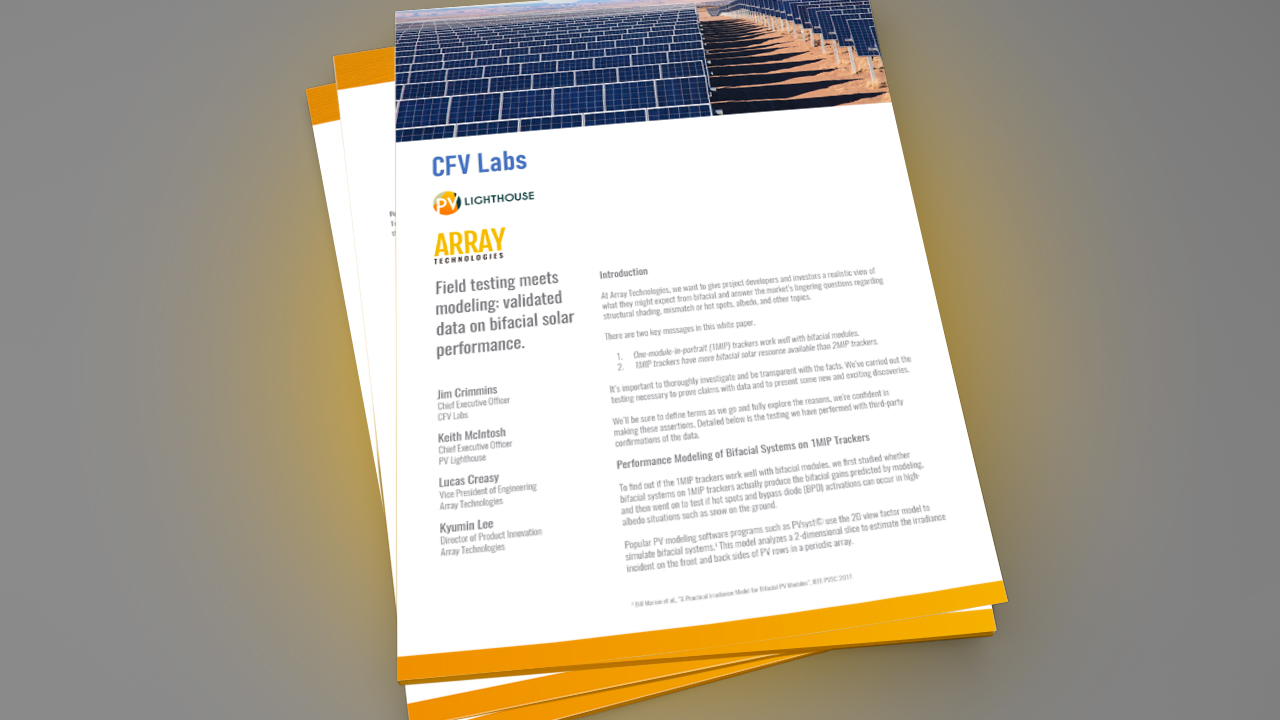 Validated Data on Bifacial Solar Performance
As monofacial and bifacial modules trend toward cost parity, the interest in potential increased production from bifacial has grown exponentially. But there are lingering questions on the bankability of bifacial.
Researchers from Array Technologies, PV Lighthouse, and CFV Solar have teamed up to examine and optimize utility-scale testing methodologies to answer these lingering questions.
This white paper will give project developers and investors a realistic view of what they might expect from bifacial and answer timely questions on bifacial power yield calculations.
The questions on bifacial:
Do one-module-in-portrait (1MIP) trackers work well with bifacial modules?
Which have more bifacial solar resource available? 1MIP or 2MIP trackers?
Can bifacial utility-scale field test methodologies be improved?
Are concerns about structural shading, mismatch or hot spots, and albedo justified?
Click here for other articles by this author