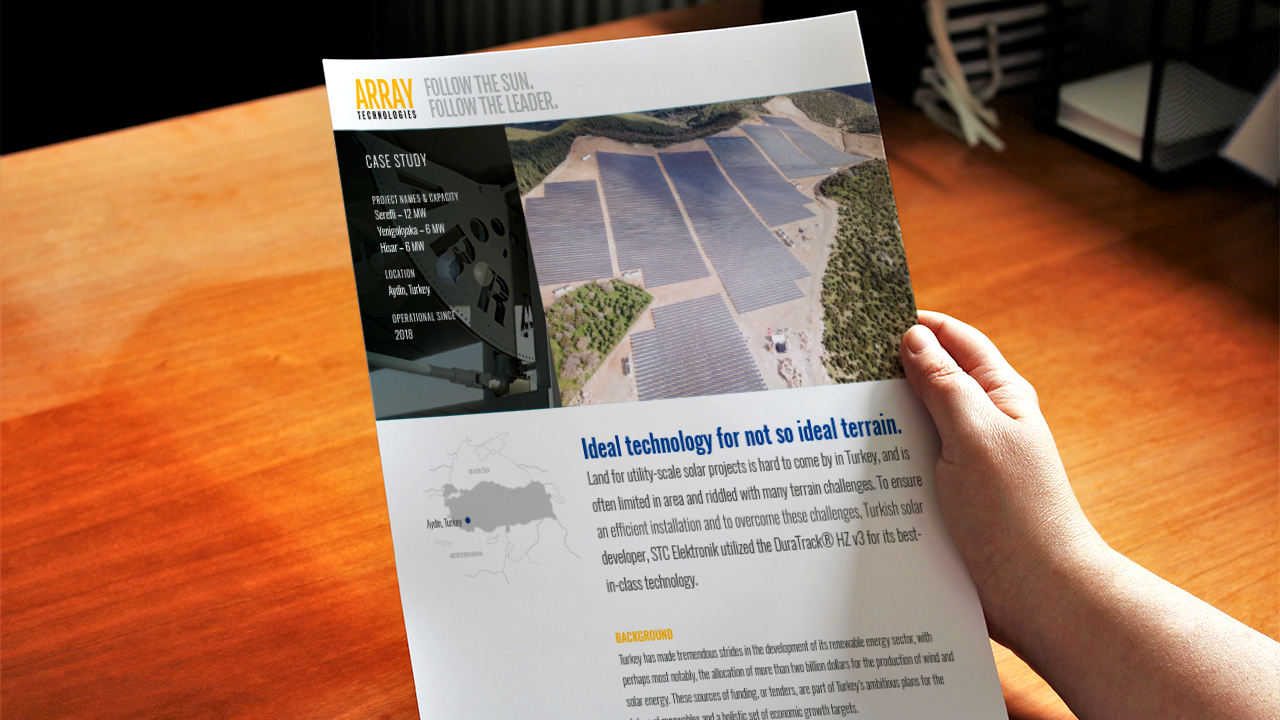 Ideal Technology for Not so Ideal Conditions: DuraTrack® HZ v3 Solar Tracker
Turkey has made tremendous strides in the development of its renewable energy sector, with perhaps most notably, the allocation of more than two billion dollars for the production of wind and solar energy. These sources of funding, or tenders, are part of Turkey's ambitious plans for the future of renewables and a holistic set of economic growth targets.
Turkey plans to increase solar utilization rates and areas of operation, while maximizing production from their current capacity. The country's current installed capacity is around 3 GW and a minimum of 10 GW is the target goal for 2030. To help accomplish this, Turkey has vowed that the latest technological advancements will be observed and implemented. With this in mind, Turkish solar developer, STC Elektronik partnered with Array Technologies to develop a portfolio of solar projects, totaling 24 MW.
Download our FREE case study to learn more about the Turkey solar projects and extreme terrain flexibility of the DuraTrack HZ v3.
Click here for other articles by this author