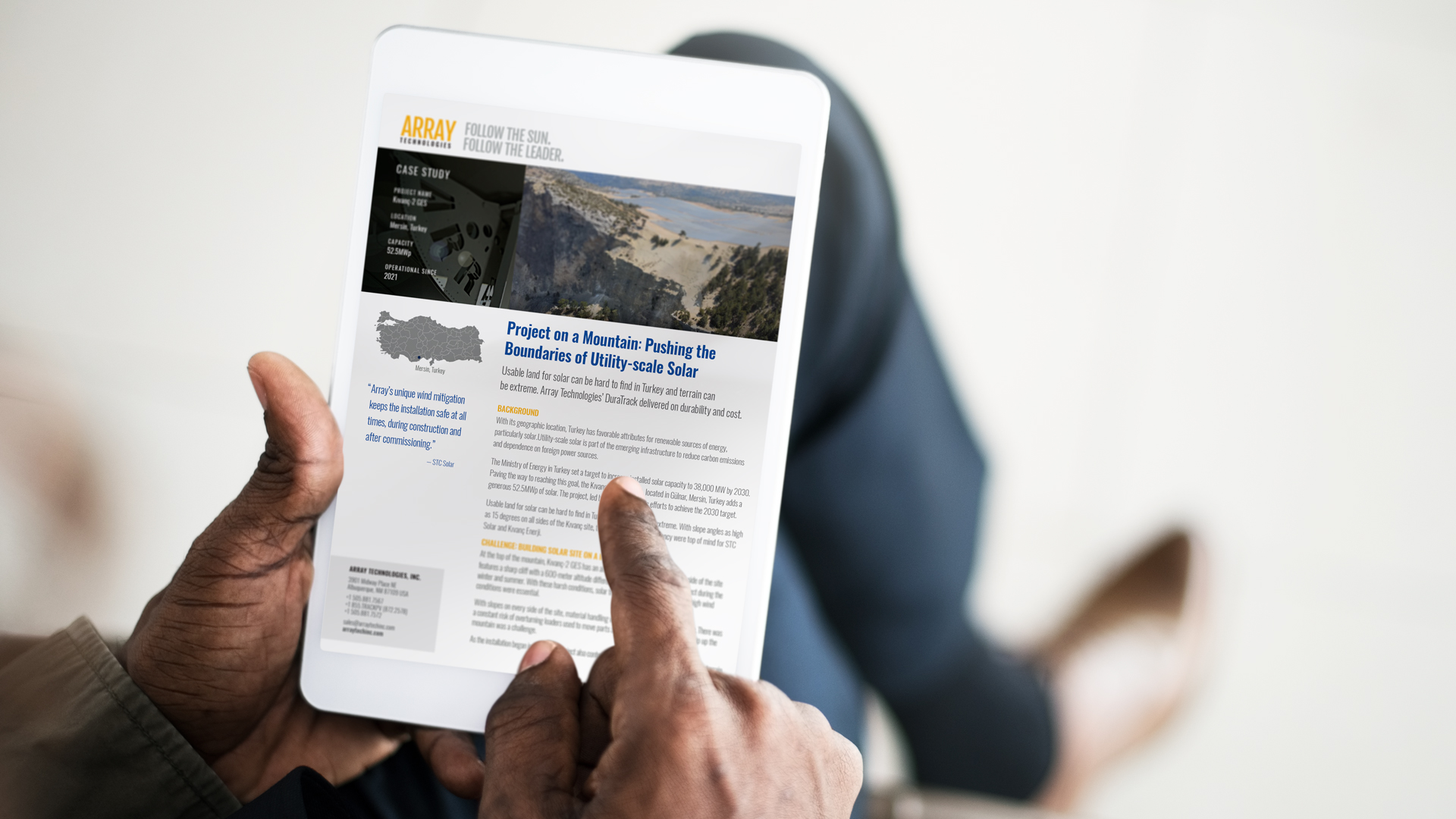 When Turkey's Ministry of Energy set a target to increase installed solar capacity to 38,000 MW by 2030, STC Solar and Kivanç Enerji knew they'd need resilient utility-scale solar trackers with proven terrain flexibility.
With its geographic location, Turkey has favorable attributes for renewable sources of energy, particularly solar. However, usable land for solar can be hard to find in Turkey and the terrain can be extreme.
The Kıvanç-2 GES project, in Gülnar, Mersin, Turkey, adds a generous 52.5MWp of solar to the grid and sits atop a mountain at an altitude of 1,100 meters. The north side of the site features a sharp cliff with a 600-meter altitude difference facing strong winds during the winter and summer. With these harsh conditions, solar trackers capable of withstanding high wind conditions were essential.
In this case study, we look at the solutions and results provided by Array DuraTrack®, including:
Tackling uneven landscapes and various soil compositions,
Tight deadlines and logistics surrounding equipment delivery,
Unpredictable wind and weather conditions, and more!
Working to actively solve problems on the ground with STC Solar while delivering the most dependable single-axis tracker on the market made for a successful and visually stunning final product that is making Turkey's aggressive renewable energy goals possible.
Download our FREE case study to learn more!
Click here for other articles by this author