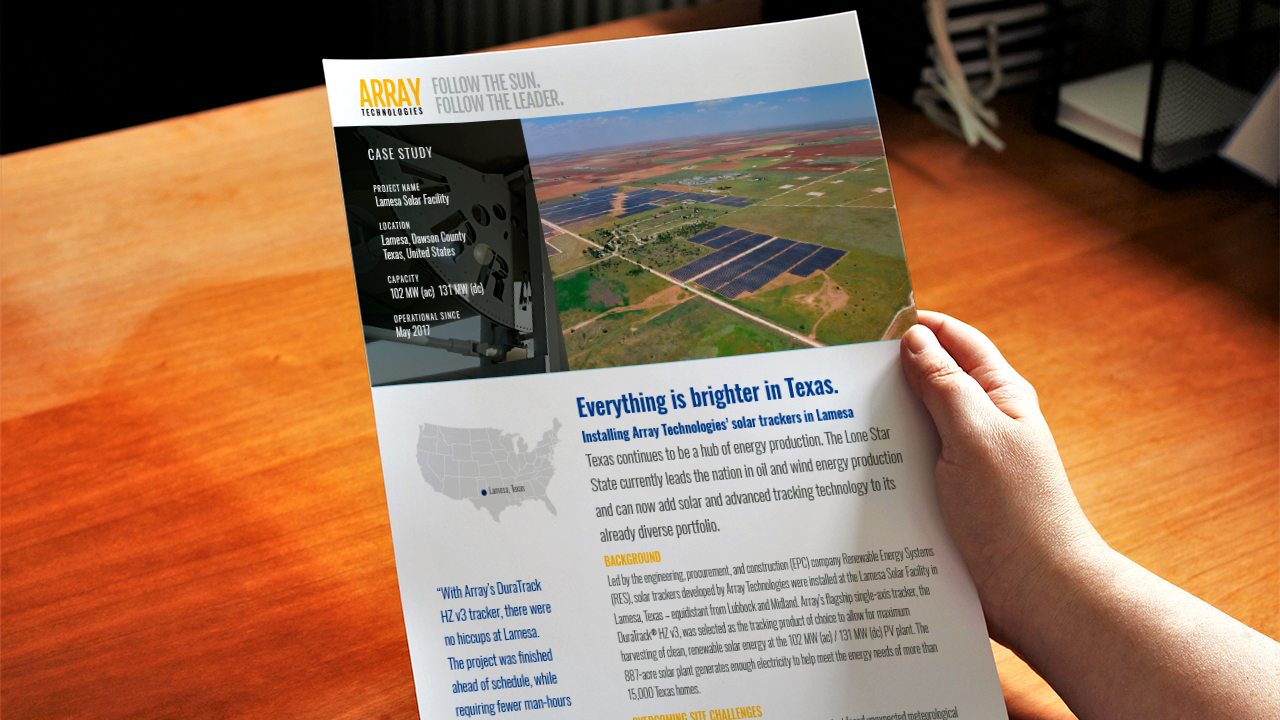 Streamlined Installation Allows 25% Less Personnel with the DuraTrack® HZ v3 Solar Tracker
With its combination of quick delivery, installation efficiencies, and a unique technical design that requires no scheduled maintenance, the DuraTrack HZ v3 is the perfect tracking solution for utility-scale solar projects, particularly in regions that present challenging terrain or meteorological conditions.
For example, the 131 MW (dc) Lamesa Solar Facility in Dawson County, Texas experienced inclement weather immediately after groundbreaking, threatening the delivery schedule and installation of project components planned for the initial weeks. However, Array's installation-efficient solar trackers sped up construction rates, completing the project on schedule, with the following benefits:
Fewer Onsite Workers
Installing roughly 81 tracker rows per working day, the Lamesa site required 25% fewer onsite workers compared to other solar tracking projects of comparable size.
Quick Commissioning Period
Originally expecting a 15-day commissioning period, Array's trackers saved five working days, completing project commissioning well ahead of schedule.
Download our FREE case study to learn more about the Lamesa Solar Facility and the delivery and installation benefits of the DuraTrack HZ v3.
Click here for other articles by this author