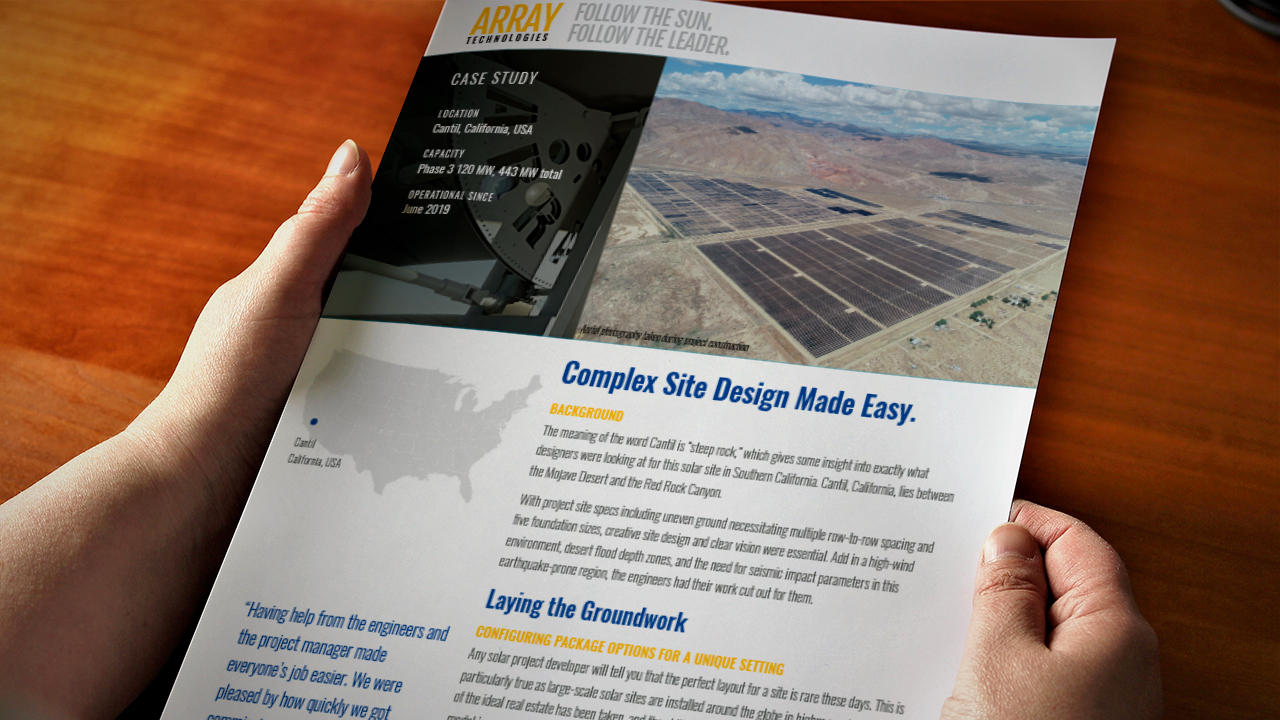 Complex Site Design Made Easy.
The meaning of the word Cantil is "steep rock," which gives some insight into exactly what designers were looking at for this solar site in Southern California. Cantil, California, lies between the Mojave Desert and the Red Rock Canyon.
With project site specs including uneven ground necessitating multiple row-to-row spacing and five foundation sizes, creative site design and clear vision were essential. Add in a high-wind environment, desert flood depth zones, and the need for seismic impact parameters in this earthquake-prone region, the engineers had their work cut out for them.
Download our FREE case study to learn more about the installation and durability benefits of the DuraTrack HZ v3 in complex environments.
Click here for other articles by this author