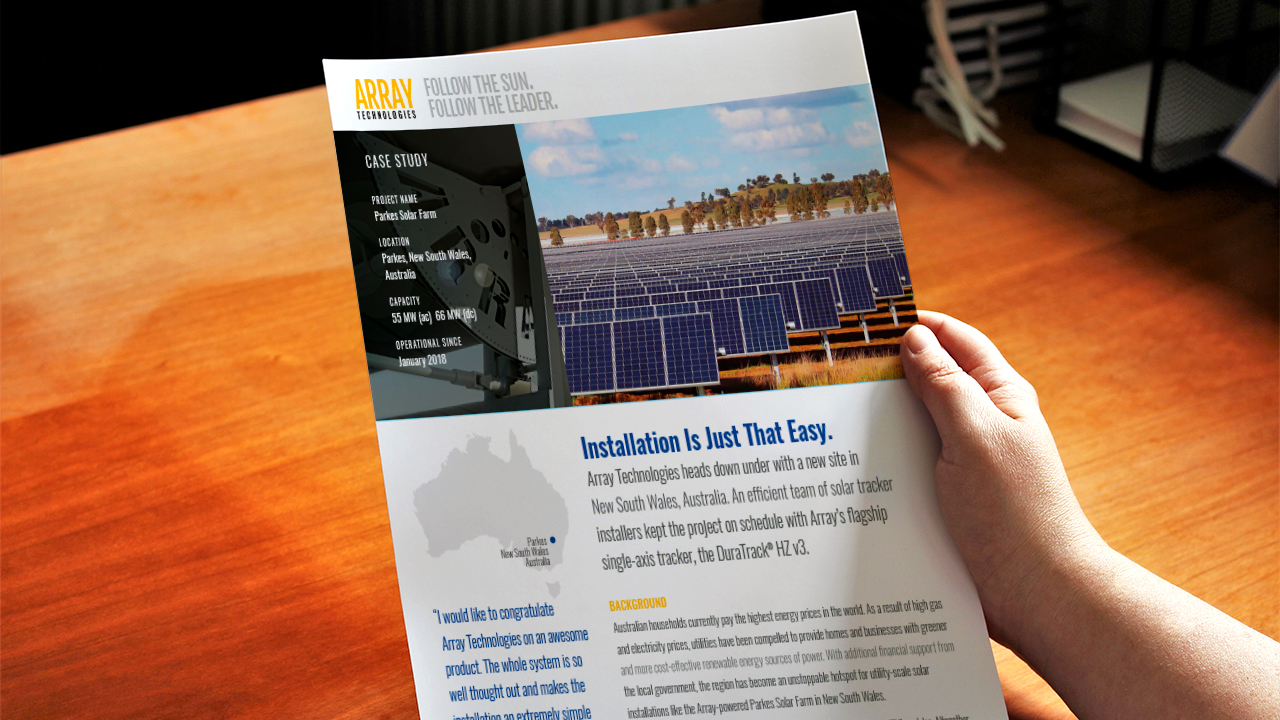 Quick and Efficient Installation with the DuraTrack® HZ v3 Solar Tracker
Australian households currently pay the highest energy prices in the world. As a result of high gas and electricity prices, utilities have been compelled to provide homes and businesses with greener and more cost-effective renewable energy sources of power. With additional financial support from the local government, the region has become an unstoppable hotspot for utility-scale solar installations like the Array-powered Parkes Solar Farm in New South Wales.
For 18 weeks, the project site saw the installation of 2,300 tracker rows and 206,000 photovoltaic (PV) modules. Altogether, the site spans 600 acres and provides 66 megawatts (dc) of renewable energy, enough to power 21,000 local homes.
Streamlined Design
The DuraTrack HZ v3 boasts a streamlined design and a high amount of upfront kitting, requiring no additional bolting or explicit row alignment to install the system.
Quick Installation
The v3's streamlined design allowed a team of 70 onsite workers to install the project in just 110 days, including all structural, mechanical and electrical components of the project.
Download our FREE case study to learn more about the Parkes Solar Farm and the streamlined design and installation benefits of the DuraTrack HZ v3.
Click here for other articles by this author